Charlesworth & Chisworth Cricket Club

Charlesworth & Chisworth Cricket Club
News Report
All Stars Cricket Returns
25/04/18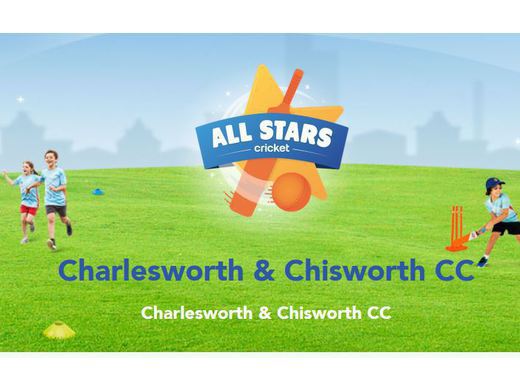 Charlesworth & Chisworth Cricket Club is proud to host the ECB All Stars programme once again in 2018.
All Stars Cricket provides boys and girls from 5-8 years old with 8 weeks of non-stop fun. The activity and game based programme is suitable for all skill levels, providing your child with the foundations to begin a lifelong love of physical activity and cricket, while making friends in a safe and enjoyable environment.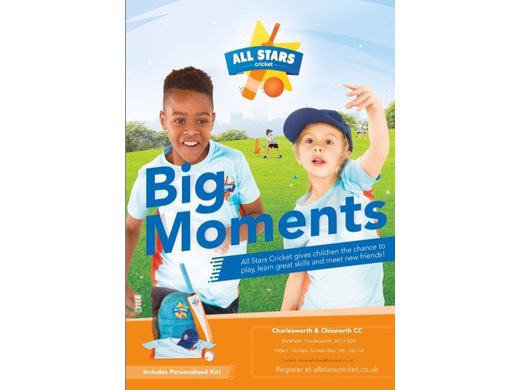 The course will run Sunday Mornings from 13th May to 1st July, 9am to 10am.
To book or for further information see link below or get in touch with the contacts page: -
Follow the site to get the latest news and results straight to your email